Our Manassas Plumbing Team Stops Leaks Fast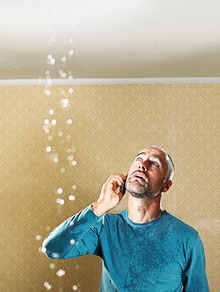 Did you know that the most common cause of home and business flooding isn't weather related? The real flood danger comes from the water system that runs behind the walls and under the floorboards. It is estimated that broken and leaky pipes and rusted out water heaters cause over $200 million in damages nationally every year, and they aren't covered by normal home and business insurance. In fact, State Farm gave a conservative estimate of $4.2 billion in damages to damaged pipes alone in the past decade. With a full systems inspection by our Manassas plumbing service you can avoid becoming one of the statistics.
When you schedule an inspection with our Manassas plumbers, we do a complete system check that covers everything from the main water hook-up or well and pump to the lateral line and city drain connection or your septic field. Every inspection includes a full 7 point water heater check, a shut off valve test and non- invasive leak detection as well. Once our tech has finished the inspection you will be presented with a full written report highlighting any areas where problems were found and the suggested fixes for them. It will also clearly state the priority of any repair work so you can see what needs to be done first and what might be able to wait until a later date.
Your Preventative Maintenance Specialists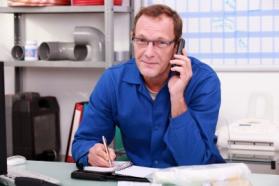 We can't stress the importance of an inspection and annual preventative maintenance for your plumbing system. Our Manassas plumbing team can help maintain your system so you never have to deal with those unexpected plumbing emergencies. Sure, you may still have a rouge clog, but major disruptions, line breaks and appliance failures can be virtually eliminated. Not only that, by keeping your system in good shape you'll also be able to cut down on your water, electric and gas usage as well.

With all of this talk about prevention and inspections, it might seem like our Manassas plumbers don't spend a lot of time actually doing repair or installation work. There's nothing further from the truth. In fact, most of our calls are specifically for these services. We repair all major brands and every plumbing and gas system in commercial and residential buildings. Our experienced techs specialize in water heater repair and drain clearing as well as repiping and major fixture work.