Our Manassas Plumbers Offer Unmatched Service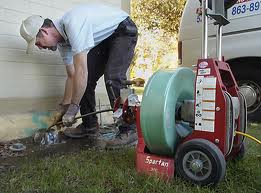 Why call our Manassas plumbers? Our experts have the knowledge, experience, and tools to get the job done correctly the first time. When you call our customer service department with an emergency you will not have to wait for hours. We will send a plumber out to assist you, immediately. Our plumbers understand that time is critical, when your plumbing has a serious problem, and we have technicians in the area waiting for an emergency call.


The two key elements of our Manassas plumbing company that make us stand apart from other companies are the individuals we hire to work for us and the system we use to make sure we run efficiently. Our employees are put through a vigorous screening program to ensure they have the skills to work for our company. Once they are hired they are required to continue their education and training while they are working for us. The plumbing industry is constantly changing and we want to make sure our employees have the experience and training they need to do their job faster, and more efficiently. Our customers deserve the best job possible.
Fast Service Guaranteed


Manassas plumbers have developed a system to get our service trucks on the road faster, and provide service to our customers in manner that will keep them calling us to take care of all of their plumbing problems in the future. Our trucks are fully stocked at all times and every one of our employees implements this system to provide the fastest and most professional service possible.

It is critical that the plumber you call is experienced to ensure the job is done correctly the first time. A plumbing emergency can turn into a disaster if a plumber who is unqualified is called. Manassas plumbers are not amateurs. We possess the skills, knowledge, and tools to fix your problems before your home is irreparably damaged by rushing, or rising water. When faced with a home crisis an experienced plumber realizes that they have only minutes fix the problem and prevent serious damage to your home.