Our Manassas Plumbing Contractors Deliver Top Notch Service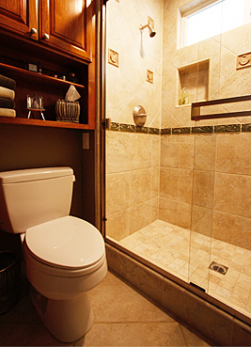 We are the best plumbing contractors in Manassas and we want the chance to prove it to you. Our contractors are all fully licensed and insured to cover all industrial, commercial and residential plumbing issues so no matter what your problem is, we can handle it. We've done everything from repiping historic homes to dredging sewer lines. But what we do best, and what our competitors hate about us, is emergency plumbing service. We have the fastest response time in the Manassas, Virginia area and we're available 24 hours a day, every day of the year.

Not only are we available, we will stop the water flow immediately and then diagnose the problem before charging you for any fix. We'll give you a written estimate. If you don't like it, simply pay the initial call charge and we'll be on our way. Once you do a bit of cost comparison, you'll be calling us back. Because, not only are we the fastest and the best plumbers in Manassas, we're the most affordable as well. That trifecta is why we've been the number one plumbing service in the area for 5 years running.
We Do Hundreds of Unique Services

Each one of our staff has been trained in several different specialties, so we can offer hundreds of services. This is only a partial list, covering what we did between January and March of last year.
Garbage Disposal Installation and Repair
Main Line Hydro-jetting
Commercial Ice Machine Service
Septic Drain Field Maintenance
PEX Repiping
Backflow Device Certification
Shower Surround Installs
Faucet and Fixture Installation
Sump Pump Repair
Hot Water Heater Installation
Water Heater Repair
Water Softener System Installation
Garbage Disposal Installation and Repair
Gas Connections and New Gas Lines
Gas Leak Identification
Mystery Leak Location
Septic Tank Evacuations
Tankless Water Heating Repair
Thermostat Inspection and Repair
Annual Maintenance Service
Electric Water Heater Installation
Gas Water Heater Maintenance
Propane Water Heater Repair
Water Pipe Inspection
Water Softener System Installs
Drain Auguring
Clog Removal
T&P Valve Inspection and Repair
Sacrificial Anode Replacement